Are you a Matrix fan and have watched the latest instalment, The Matrix: Resurrections? But it turns out you are also a sense8 lover, then you have hit the jackpot. Lana Wachowski brings her sense8 family back including many of the actors from various countries and much of the crew to make Matrix Resurrections. Fun as it is to enter the nostalgic world of The Matrix, it is quite exciting to see the sense8 family together onscreen again. Here is a list of cast members from sense8 who have starred in the movie along with some Easter eggs The Matrix: Resurrections team left for the sensates!
This article is written by Swetha Srinath, who is an avid traveler and a professional photographer, and you can follow her work on her Website & her Instagram.
Hollywordle – Check out my new Hollywood Wordle game!
Where To Watch?
To find where to stream any movie or series based on your country, use This Is Barry's Where To Watch.
Oh, and if this article doesn't answer all of your questions, drop me a comment or an FB chat message, and I'll get you the answer. You can find other film explanations using the search option on top of the site.
sense8 Easter Eggs In The Matrix: Resurrections
1. Toby Onwumere as Sequoia , (Capheus "Van Damme" Onyango in sense8)
2. Michael X. Sommers as Skroce (Bug in sense8)
3. Eréndira Ibarra as Lexy (Daniela Velazquez in sense8)
4. Brian J. Smith as Berg (Will Gorski in sense8)
5. Mumbi Maina as Ellster (Zakia Asalache in sense8)
6. Max Riemelt as Shepard (Wolfgang Bogdanow in sense8)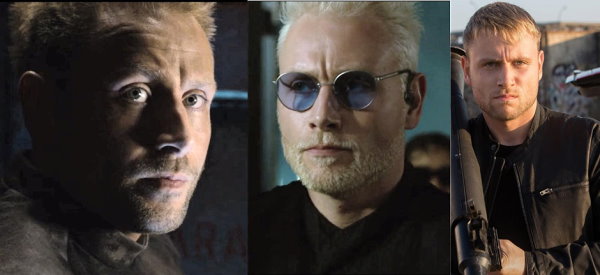 7. Maximilian Mauff as Quillion (Felix Berner in sense8)
8. Purab Kohli as Zen (Rajan Rasal in sense8)
9. Freema Agyeman as Astra (Amanita Caplan in sense8)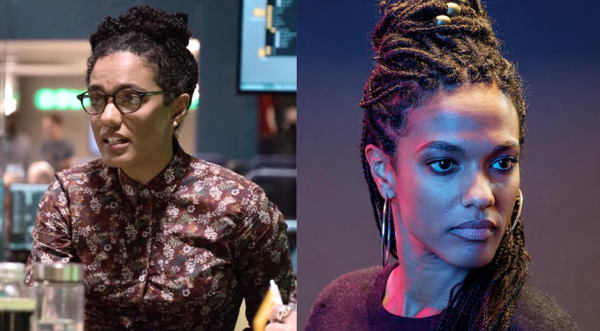 10. L. Trey Wilson as Hanno (Amanita's Dad #3 in sense8)
11. The Key Shop
The key shop in which Bugs hides in the beginning of the movie while running away from the agents in the Modal is very similar to Felix and Wolfgang's Key shop in sense8. It's like they almost used the same setup but just added more elements. Maybe the key shop that Felix owned was an ode to the Keymaker himself to begin with.
12. Rise Of The Fall
sense8's Lito Rodriguez's movie "Rise Of The Fall" is running in the theatre from which Bugs and Young Morpheus come running out.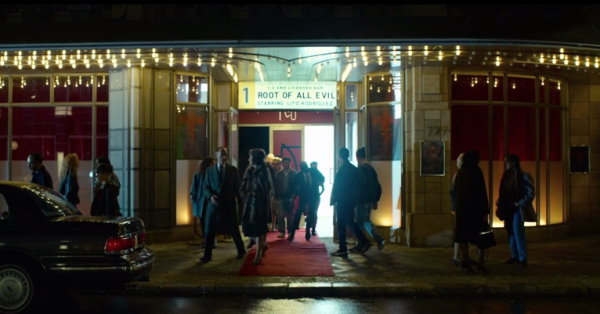 13. Moving Portals
The moving portal through which Seq communicates with anyone in the matrix (They don't need phone booth's anymore!) is exactly like how sense8's visit each other! This idea for sure has to be the best influence that Lana could bring into the matrix. It felt like Capheus was visiting his friends!
14. sense8 Iconography
If that wasn't enough there was always a tiny love left for sense8 fans in iconography scattered all through the movie.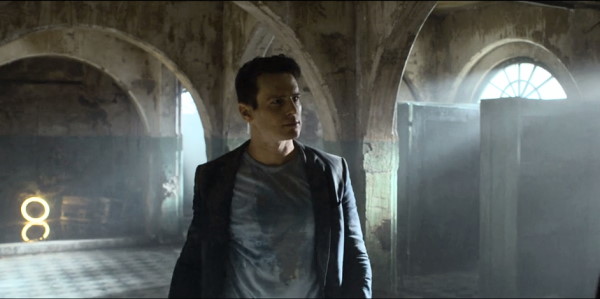 Lexy wore the infinity 8 on her pretty much all the time when she was in the matrix.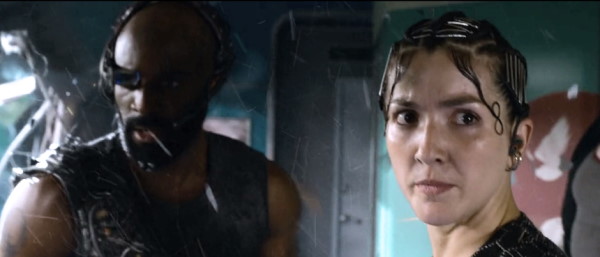 Did you spot more sense8 Easter eggs in The Matrix: Resurrections? Do leave a comment or a picture!
At the end of the day, It was fun to see sense8 come together one last time to do the right thing while putting a smile on our faces!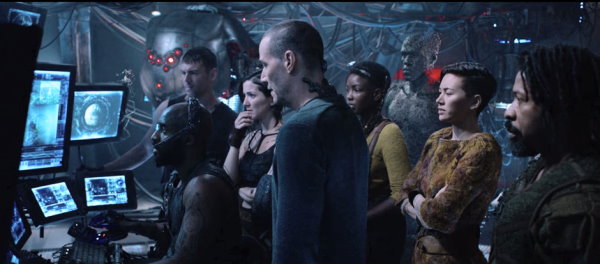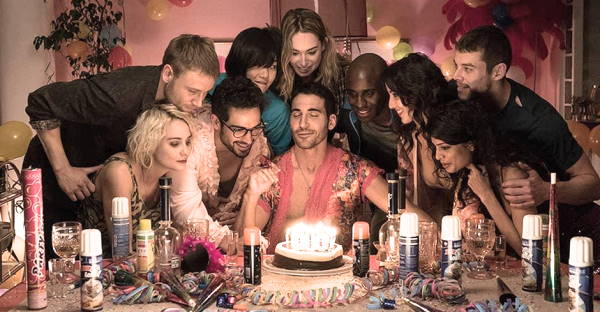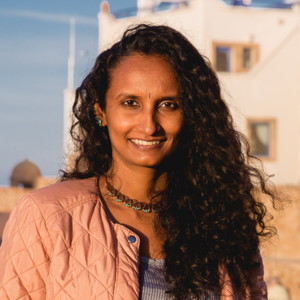 Swetha Srinath is a photographer who goes by the alias Varied Reflections. Travel is her most favourite indulgence where all her five sense are immersed . When she is not traveling the next best thing she enjoys are new stories, people, places and experiences of a thousand different lives through movies, TV series and books with the company of her best friend, music.